Smashed Avocado
As an Australian I had to share this smashed avocado recipe. My brother's own a cafe in Sydney and I think smashed avocado and coffee are the biggest sellers. This recipe is a great breakfast addition, or works equally well served with corn chips and a ice cold beer at the end of the day. Kids love it so don't walk away from the bowl because it disappears fast. This is a kid-friendly recipe, so put them to work!
Recipe featured in
Rachael Ray Magazine
By Alyse Whitney
Photo: Nikole Herriott & Michael Graydon
Food Styling: Rebecca Jurkevich
Makes: 4-6 people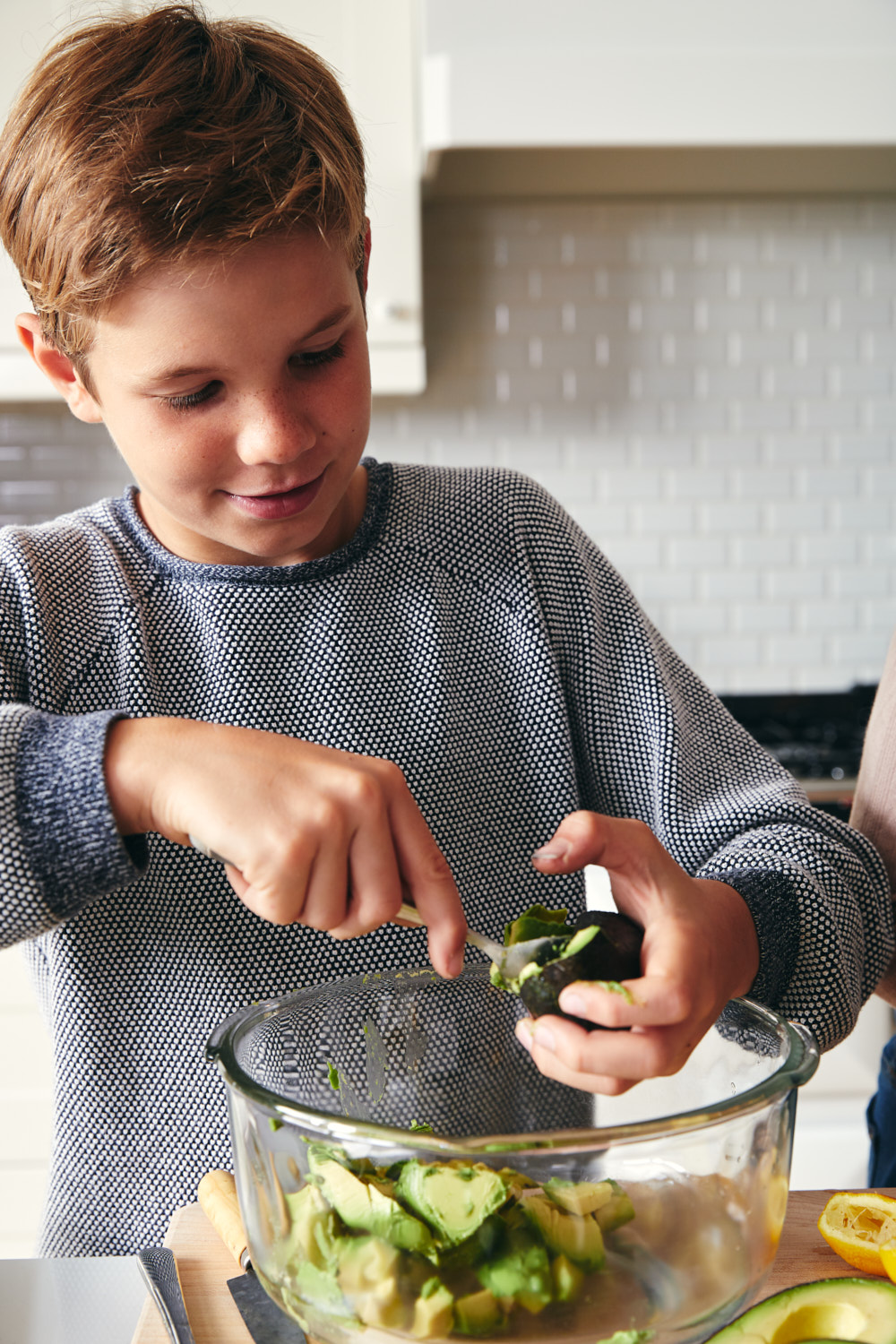 Photo: Nikole Herriott & Michael Graydon
Ingredients—
3 ripe avocados, coarsely chopped
1 tablespoon Extra Virgin Olive Oil
2 tablespoons fresh lemon juice (Add more if you love citrus! )
1 clove garlic, finely chopped
Kosher Salt & Fresh Black Cracked Pepper
Preparation—
1—In a large bowl, add the oil, lemon juice, and garlic. Add the avocados and smash them up using the back of a fork or a potato masher until they are mashed but not smooth. Season to your liking. Don't be shy of salt. It really enhanced the flavor.